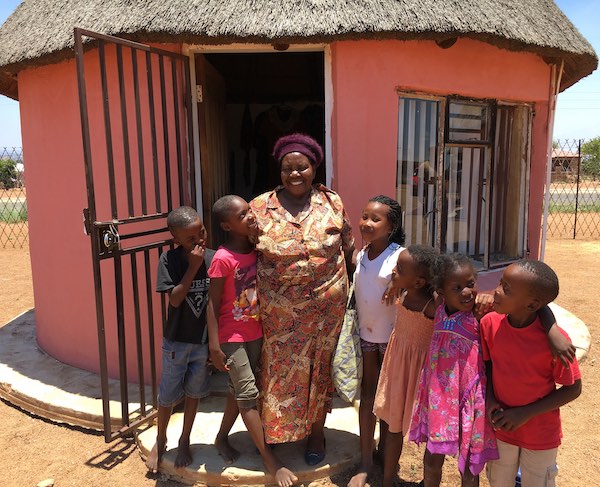 Please help us by making a secure Tax-Deductible donation through PayPal or credit card:
Or you can send a check payable to:
"Friends of The Peace Train"
1028 Steel Road
Havertown, PA 19083
Thank you for your support!
Since 1992 when we created the first, 500-voice mixed race choir in South Africa to break through apartheid's barriers, our goal has been to spread Nelson Mandela's dream of justice, equality and a better life for all.  In many parts of the world today, our work is needed more than ever. That's why we organize The Peace Train's concerts and our Transcending Barriers projects worldwide.
Our non-profit organization, Friends of The Peace Train, addresses the challenges of children and adults living in poverty; racial strife and intolerance of differences; under- and unemployment; educational and social inequities; and the lack of creative opportunities. We use our music, music therapy, creative arts projects, leadership development workshops, cultural exchange programs and fundraising resources to empower individuals and support community initiatives around the world.
Read more about our ongoing work in South Africa below or click here to learn more about our Transcending Barriers projects on the USA-Mexico border and in Latin America.
South Africa: In 1992, we started our work in the KwaZulu-Natal region of South Africa.  At the time, South Africa was still under the Apartheid regime so all the schools and residential areas were divided according to their racist designations. Our idea was to form 1 large choir that included youth from all the separated groups, and we succeeded. Together with our partner, Nonhlanhla Wanda, we formed a 500-voice, multiracial and multicultural choir.
Our first performance was in May 1993 at the Durban City Hall, and it was packed. We called it "When Voices Meet" (which is now the name of the film that's been made about our work). This was still during Apartheid and a year before Mandela was elected President. It was so successful that we decided to take the message across South Africa, and that's how "The Peace Train" was born. We all boarded a train in Durban and traveled around South Africa for two weeks, living together in mixed-race compartments and performing together for the whole country to see. 
Since then, we've continued our work of empowering individuals and providing technical and financial support to community projects. In a rural part of KwaZulu-Natal, we built a school and hall where the community has provided everything from early childhood education workshops to vocational training and job creation projects. At Nsimbini Primary School, where Nonhlanhla worked as an educator, many of the students come from child-headed households because of HIV/AIDS. We initiated a lunch program to assure that every child had at least one nutritious meal a day and also developed an after-school program to provide homework support and creative arts programs.
We have also been supporting Mama Mary's Children's Home and community projects for over two decades. We've helped renovate and furnish the dormitories for orphaned and abandoned children; provided a vehicle for transporting the children to school; supported  the Home's entrepreneurial businesses including a bakery and a moringa farm; installed electricity; repaired the roofs and plumbing; and made structural improvements to the library.  Monthly donations ensure that the children have their daily bread and personal care items. We also provide scholarships to enable the young adults to receive tertiary training in business skills or academic programs at the local university. Watch these videos to learn more.
When Voices Meet, our award-winning documentary film about The Peace Train project, has screened at film festivals across North America and has been broadcast to 49 countries in Africa, but we need to do more. Our goal is to raise funds so that we can take it into classrooms, universities and community centers worldwide to inspire the next generation of youth and decision-makers. Watch the film's trailer below: