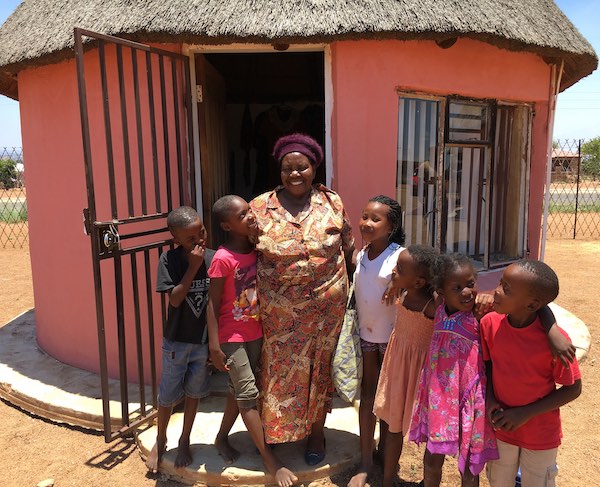 Please help us by making a Tax-Deductible donation through PayPal:
Or you can send a check payable to:
"Friends of The Peace Train"
251 S. 13th St., #604
Philadelphia, PA 19107
Thank you for your support!
With all the problems in the world today, our work is needed more than ever. That's why we organize The Peace Train's concerts and our Transcending Barriers workshops and projects across the USA and throughout the world.
In 2018-2019, our "Transcending Barriers" project brought together youth and adults from South Africa, California, Mexico and Cuba. Our workshops, concerts and community events fostered better understanding of the issues, dreams and cultures of the diverse people in these regions.
In 2020, we are focusing on the USA and the border region between the USA and Mexico to empower youth, build bridges between groups, and assist those who have been rescued from trafficking rings or are living in refugee camps.
In South Africa, we continue our support to Mama Mary's Children's Home. We've provided a vehicle for transporting the children to school as well as the raw materials and finished products from the Home's entrepreneurial businesses; installed electricity; repaired the roofs and plumbing; and made structural improvements to the library.  Monthly donations ensure that the children have their daily bread and personal care items. Scholarships also enable the young adults to receive tertiary training in business skills or academic programs at the local university.
We also continue our support of the After-School program at Nsimbini Primary School. Children receive academic support, nutritious snacks and training in the creative arts.
Background:
Since 1992 when we created the first, 500-voice mixed race choir in South Africa to break through apartheid's barriers, our goal has been to spread Nelson Mandela's dream of justice, equality and a better life for all.
In 1993, The Peace Train became a moving billboard for that dream when 150 of the performers lived together in mixed-race compartments and traveled across South Africa by train, stopping at each town along the way to give concerts and encourage a peaceful transition to democracy.
Nelson Mandela's jubilant election is history now, but our ongoing work involves developing this young country into one that cares for all its people. In other parts of the world, we use our music and training workshops to help address the challenges of children living in poverty, racial strife, intolerance of differences, job creation, food insecurity, educational inequities, and HIV/AIDS.
Our non-profit organization, Friends of The Peace Train, is actively engaged in that work by raising funds and supporting projects in South Africa, Latin America and the USA that address needs in education, arts & culture, healthcare, housing, vocational training and job creation – especially for vulnerable children who have affected by violence and the HIV/AIDS crisis, and for those worldwide who have been denied opportunities to develop their full potential.
When Voices Meet, our award-winning documentary film about The Peace Train project, has screened at film festivals across North America and has been broadcast to 49 countries in Africa, but we need to do more. Our goal is to take it into classrooms, universities and community centers worldwide to inspire the next generation of youth and decision-makers. www.WhenVoicesMeet.com