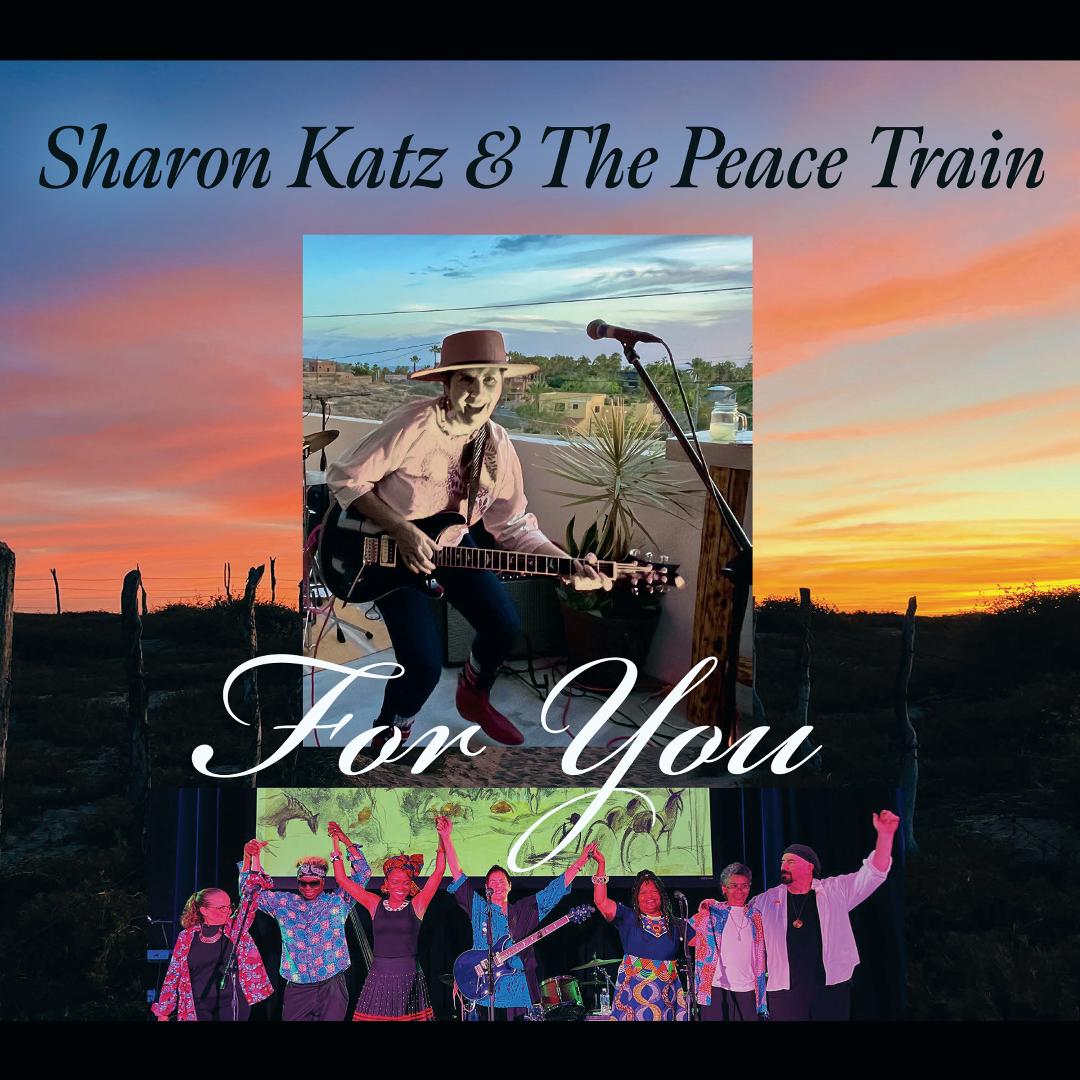 Take everything you love about South African rhythms and choirs; mix in some Cuban magic; add a dose of Philly jazz; tackle issues of love, loss, and adversity; and you get the latest album from global activists Sharon Katz & The Peace Train. 
The gorgeously layered tracks were recorded in South Africa, Mexico and the USA, including an appearance by South African choir, Thee Legacy, produced by Sibongiseni Shabalala of Ladysmith Black Mambazo fame. You'll do a double take when you hear the vocals and think LBM's lead singer, the late Joseph Shabalala, has come back to add his voice to "What Can We Do/ Sizokwenzenjani."  Sharon and Joseph started working together in South Africa in 1992 – and Ladysmith Black Mambazo traveled aboard Sharon's original journey of The Peace Train in 1993 when Sibongiseni was still a youth – so it truly is a legacy track.
Those familiar with previous albums may need a tissue when listening to "Sister of the Soul/Siswami,"  a tribute to Nonhlanhla Wanda who co-founded The Peace Train with Sharon in 1992 and tragically passed away this year. The Zulu choir, Afrika Mamas, adds its haunting harmonies to summon the ancestors and honor this beloved Sister. 
"Think It Over" sounds like a pop dance track, and the intention is to make it popular to support marginalized groups anywhere in the world. This has been The Peace Train's mission since its apartheid-busting origins and continues with its projects around the globe. Sparked by a situation involving the Trans community, it also addresses diversity, equity, and inclusion issues worldwide. Drawing on Sharon's music therapy work with girls rescued from trafficking, "La Tristeza" champions the resiliency of those subjected to such atrocities. 
On a lighter note, the bouncy rhythms of "Baja California" will make you feel like you're swaying in sync with the Pacific Ocean and falling in love while traveling down the Baja peninsula of Mexico. Then the traditional medley of "Hamba Joba/ Moea Thulamele Hae" will have you on your feet dancing in true South African style.
Listen on your favorite streaming service here: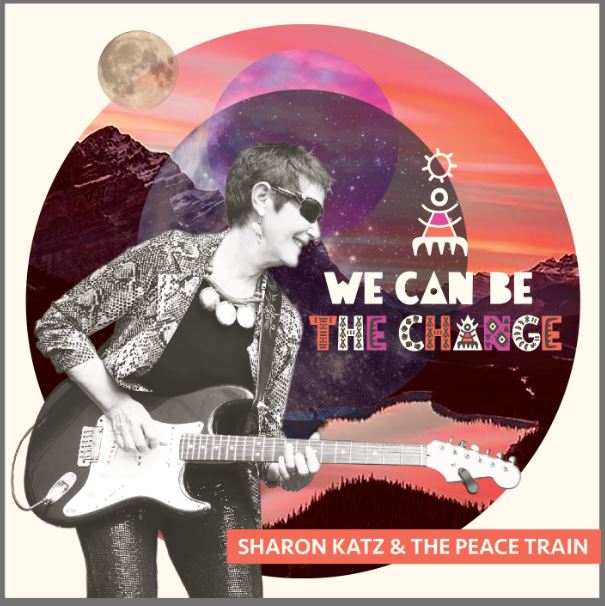 Just like the rhythms and voices from Cuba, South Africa, Mexico and USA that swirl, meet, are influenced, and change from the musical encounters on this album, so do our human relationships. We can be – and must be – change agents. "World music" for us has always been about reflecting, understanding, and stretching the boundaries of the melodies of life. Many of these songs have been performed with children, bands, and orchestras around the world as part of The Peace Train's Transcending Barriers project. Enjoy the journey.
Listen on your favorite streaming service here: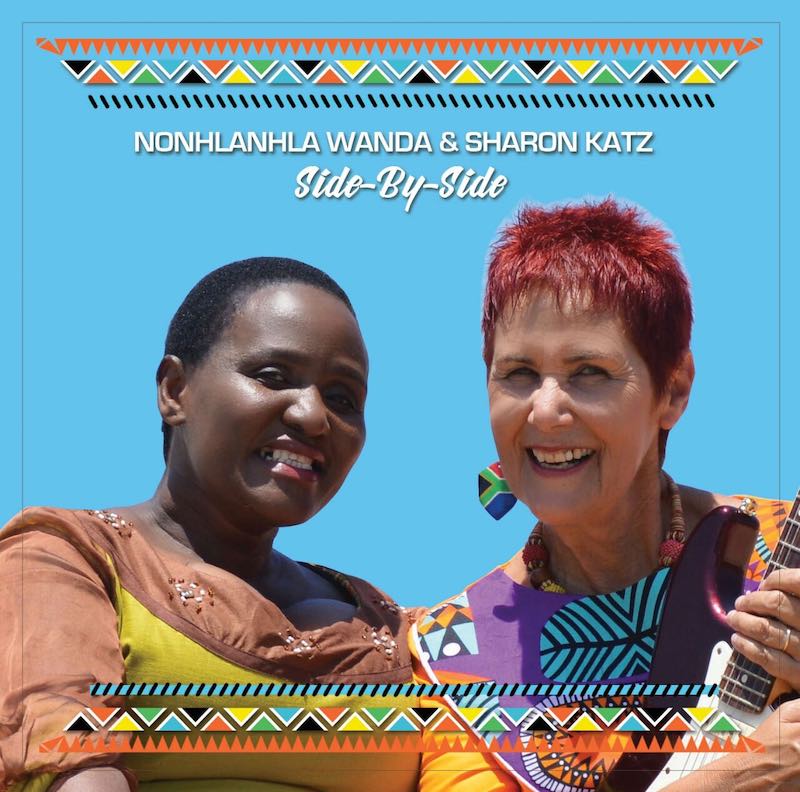 Nonhlanhla Wanda and Sharon Katz celebrate 25 years of worldwide touring and musical collaboration with the release of  "Side-By-Side." This Afro-Jazz-Contemporary fusion album features all original compositions by Nonhlanhla, Sharon and producer Malcolm Nhleko. The recording showcases their distinctive voices and gorgeous harmonies complemented by instrumental wizardry by Sharon on guitars, Qhubekani Mthethwa on bass, Charles Boykie Mnomiya on drums, and Sanele Phakathi on piano and synthesizer.
Listen on your favorite streaming service here: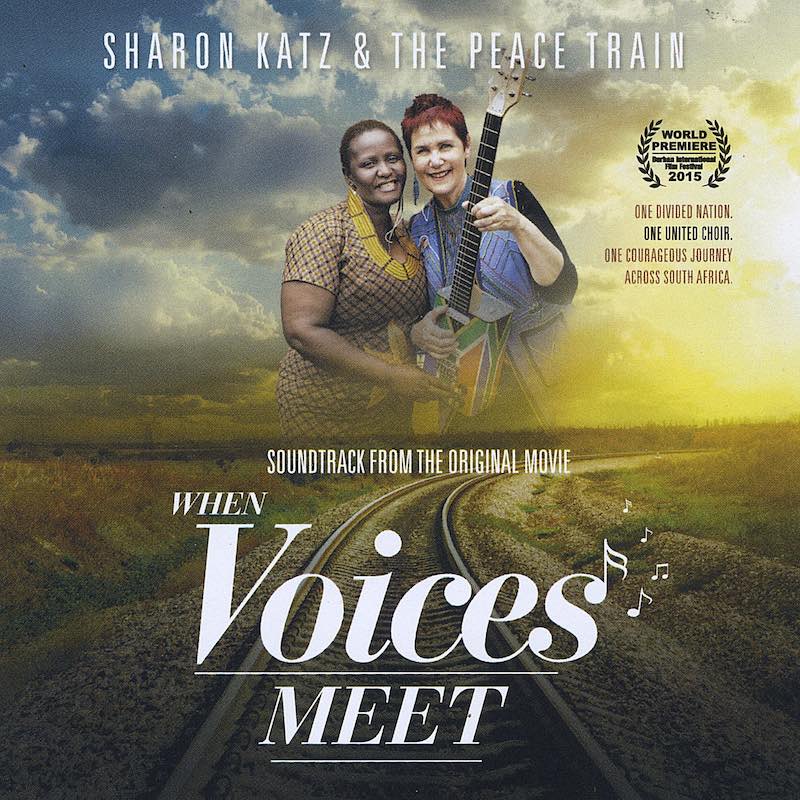 When Voices Meet: Award-Winning Soundtrack
When Nelson Mandela was finally released from prison, South African musician and music therapist Sharon Katz joined with singer and educator Nonhlanhla Wanda to form a 500-voice multiracial youth choir. Railroading across the country aboard The Peace Train, they broke through Apartheid's barriers and became Mandela's face of the new nation. The film When Voices Meet documents the trials, tribulations and triumphs of those musician activists. These are their songs. Go to our film page to read more!
Listen on your favorite streaming service here: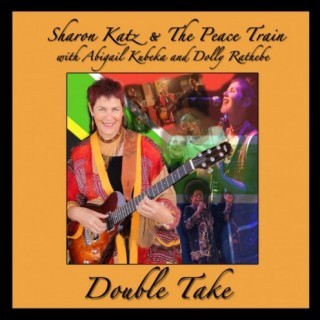 DOUBLE TAKE
With Abigail Kubeka and Dolly Rathebe
Soul-sisters Abigail Kubeka, Dolly Rathebe and Sharon grew up in South Africa under the  old apartheid regime and had to hide from the police to perform their music. Double Take shows how powerful voices can never be silenced. These songs go far beyond questioning the stories we're told to believe; they make you want to dance, laugh, cry, shout and hug somebody.
Listen on your favorite streaming service here:
IMBIZO
A Zulu cultural gathering
The music on Imbizo was created by 70 musicians from South Africa, West Africa and the US who fuse traditional and contemporary rhythms, instruments and harmonies with universally relevant lyrics of political and personal concerns. Joyous music, gorgeous vocals, evocative songs – not just "world music" but "people music" – Listen and dance! Grammy nominated CD on Appleseed Label.
Listen on your favorite streaming service here: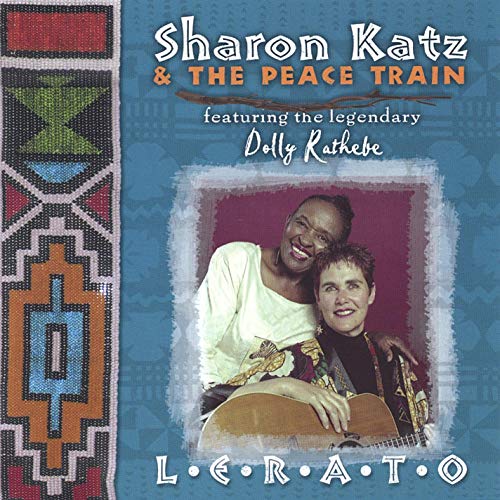 LERATO
With the legendary Dolly Rathebe
"Lerato" means love and it's the name South Africa's legendary Dolly Rathebe gave to Sharon as they recorded four jazzy and soulful tracks on this album. Coupled with the catchy rhythms and Sharon's unmistakeable guitar and vocal styles, your heart and then your feet will lead you to the dance floor for this intrinsically South African experience.
Listen on your favorite streaming service here: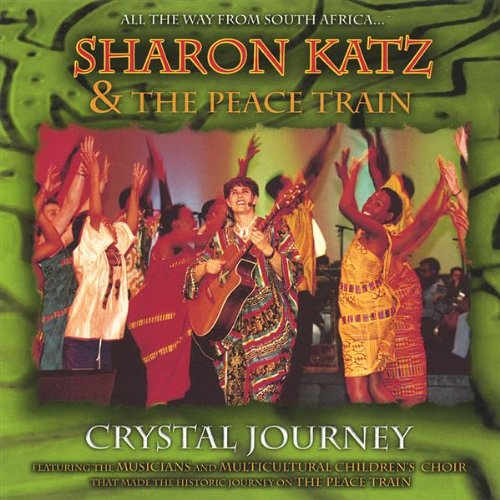 CRYSTAL JOURNEY
With The Peace Train's original 500-voice choir
Experience the pulse of South Africa with the musicians who helped end Apartheid. By forming a 500-member multiracial and multicultural performing group and touring the country by train, Sharon's musical message of hope, optimism and unity was crystal clear. The music on this CD will take you on a joyride to the heart of a nation.
Listen on your favorite streaming service here: