The Instigators
Sharon Katz and Nonhlanhla Wanda were unlikely partners – born in South Africa on opposite sides of Apartheid's barricades, but determined to free their country with their voices instead of AK-47's. Marilyn Cohen grew up during the civil rights movement in the US and crossed the ocean to help.
Nonhlanhla was traveling four hours a day on three pieces of transportation to teach in a rural KwaZulu school without windows or electricity, but she was one of the "lucky" ones to have a job under the brutal police state that restricted every aspect of life. At night she was a jazz singer in South Africa's segregated gathering places while taking correspondence courses to get her diploma, and looking forward to a better future.
Sharon left the privileges of white life to begin sneaking past police barriers at the age of 15. Spending time with revolutionary actors and musicians in the "Blacks Only" townships outside her hometown, Sharon experienced the depths of Ubuntu's extraordinary humanity amid the harsh realities of life under the Apartheid regime. Armed with a Master's degree in music therapy, she was committed to a better life for all.
Marilyn came of age in the time of protest music, the Kennedys, Dr. King and the women's movement. While working for social justice causes in America, she heard a haunting recording by Miriam Makeba and then learned about Sharon's plans to use music in healing the wounds of Apartheid. She was on a plane to South Africa six weeks later.
In 1992, the three women met in Durban, South Africa. Risking their lives and careers, they formed an inseparable bond that continues to this day. It became clear that when voices meet, all things are possible.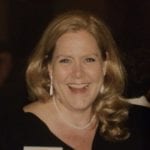 Nancy Sutton Smith
Producer, Director and Editor
Nancy has her Masters in education and teaches digital cinema, video editing, graphics, journalism and mass media at Northeast Community College in Norfolk, Nebraska. Prior to teaching, she spent 30 years as a television news broadcaster, producer and video editor in Dallas, Los Angeles, Atlanta and Philadelphia. Working for Comcast in Delaware, she was the Executive Producer of a daily half hour feature show called CN8 Extra, which focused on history, non-profits and human interest video features. When Nancy produced a piece for CN8 Extra that featured Sharon Katz & The Peace Train, the decade-long collaboration was born. Nancy collected 6 regional Emmys during her career. She also won an Associated Press Best Editor Golden Mic statue for the first gang documentary ever produced in Los Angeles which went on to win a Robert F. Kennedy Journalism Award. When she isn't teaching or editing video, Nancy is watching any British period drama or attending a film festival. Her first career was as a Cowgirl and Barrel Racer in South Dakota. Nancy produces all kinds of videos for her company, Sutton Bay Media.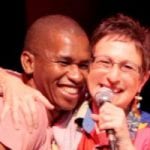 Marilyn Cohen
Executive Producer
Marilyn has been showing love to the members of The Peace Train for over 20 years, producing the original train trip in 1993; all the subsequent tours throughout Africa and North America; and the Crossing Rhythms production involving the band, choir, dancers and two orchestras -Western philharmonic and traditional African.  This is the first film she has produced, a tribute to the loves of her life.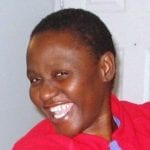 Nonhlanhla Wanda
Story Consultant
Co-founder of The Peace Train, Nonhlanhla has worked on every aspect of the project since 1992. Singer, teacher, organizer, love conductor – Nhla does it all for the good of the country.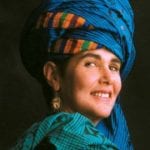 Sharon Katz
Music; Story Consultant
Sharon Katz has been performing and using her musical talents to educate, inspire and unite people since she was a teenager. Born in Port Elizabeth (now called Nelson Mandela Bay) during South Africa's terrible apartheid era, she became a music therapist and formed The Peace Train's multiracial band and choir to break through the barriers and help her country heal. With a Grammy nomination, 6 CDs, conference presentations and performances across the globe, Sharon Katz & The Peace Train keep Mandela's vision alive. For more info about Sharon, the band and concerts in your area, please visit Sharon Katz & The Peace Train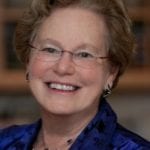 Abby Ginzburg
Editorial Consultant
Abby Ginzberg recently won a Peabody for her documentary, Soft Vengence: Albie Sachs and the New South Africa, which has screened at festivals worldwide. She was the Consulting Producer on The Barber of Birmingham, which premiered at Sundance and was nominated for an Oscar in the Short Doc category, and has directed numerous other award-winning films. She is President of the Berkeley Film Foundation which has awarded over $800,000 in grants since 2009. Abby gave countless hours of her expertise in the final editing of When Voices Meet.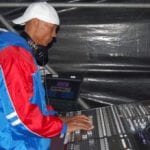 Malcolm Nhleko
Music
Award-winning music producer and sound engineer; original member of The Peace Train youth performing group.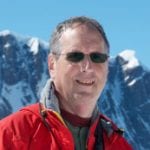 Fred Miller
Business Consultant
International business consultant and a Best Friend of The Peace Train for many years, Fred brings expertise in strategic planning, resource acquisition and marketing – along with a huge love of music!
Clive Read
Director of Photography
With his keen eye, huge heart and spirit of adventure, Clive Read directed our film crews throughout South Africa and around the world. What a joy to have him with us for the World Premiere at Durban International Film Festival – camera going, of course!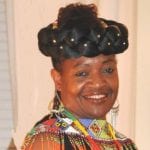 Wendy Khethiwe Quick
Production Consultant
Wendy brings a social worker's heart, a singer/dancer's sense of flow, a detective's attention to detail, and a best friend's roll-up-your-sleeves-to-get-it-all-done energy to keeping The Peace Train on track.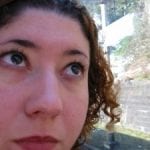 Emily Gumpel Clifton
Additional Editing
Emily Gumpel Clifton has more than 20 years' experience in post-production. She has edited dramas, mysteries, comedies, scripted features, verité documentaries, and reality TV, including a short documentary directed by Russell Crowe for his band's tour of Italy (60 Odd Hours in Italy); a television drama for ABC set in a psychiatric hospital (Wonderland); a verité documentary on Atlanta rapper T.I. (Rubberband Man); and a documentary about the troubled state of agricultural labor in the U.S. (Food Chains). Her films have won awards at several festivals including Sundance, Silverdocs, Brooklyn International, Urban World and Full Frame.